Missfits presents: Our Favorite Bra Hacks!
Is it just us, or is everything being "hacked" these days?
You've probably seen those Instagram accounts dedicated to this very phenomenon – happy videos showing how to DIY a potato chip bag into a pencil case, a men's shirt into a dress, etc. While these are fun and silly projects (though who needs a pouch made from a bra?!), we're interested in "hacks" that will actually make our life better!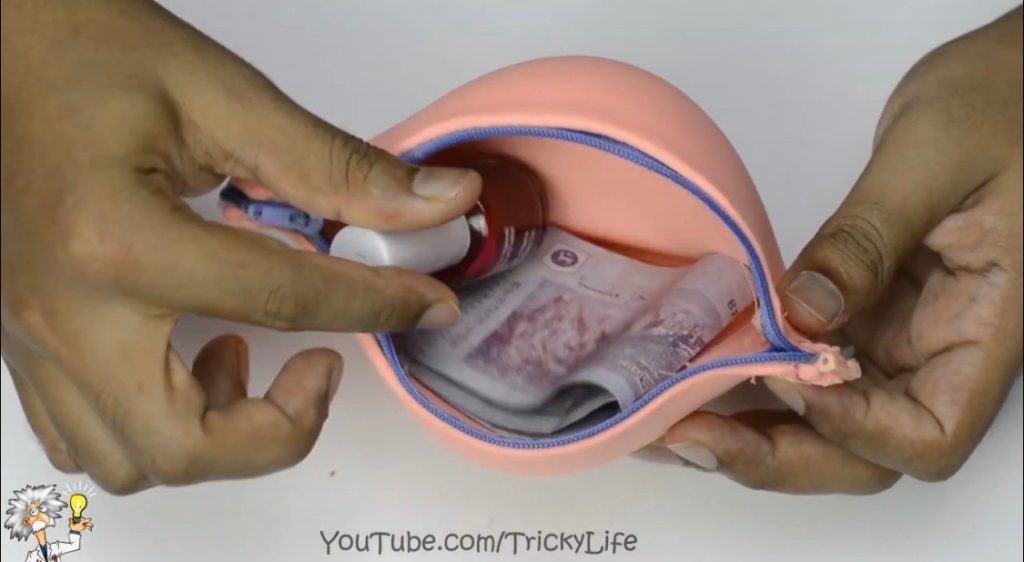 Keep reading for our favorite bra hacks that will alleviate some of the pain bras cause us!
Bra Hacks #1: Peekaboo Straps
Do you have a top that you absolutely love, but cannot wear because it makes your bra straps peek out?
To solve this problem, make the straps on your bra much longer than normal. Then, use a bra clip, an elastic strap, or a paper clip to attach the straps together in the back, or at the nape of your neck. It will hide those pesky straps in a snap!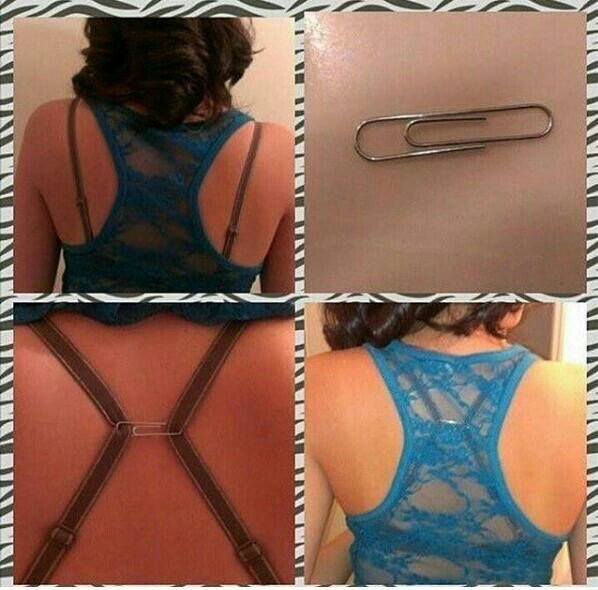 Bra Hacks #2: Straps Digging into Your Shoulders
While this issue actually derives from bra fit issues, there are ways to alleviate your pain more easily than buying a new bra. You can buy silicone pads, or just wrap an adhesive bandage around where your straps are digging into your skin. This will add some cushion to the straps and prevent those red skin grooves!

Bra Hacks #3: Straps Slipping Off Shoulders
If you have sloped shoulders and your straps fall off easily, fear not! There are some hacks for you. The first option is to wear a racerback bra, but this is not a good option for larger-chested ladies, as it can be hard to find a racerback in larger sizes.
You can also use a bra clip or elastic band to solve this problem. If you're crafty, a bit of hot glue zig-zagged on the inside of your strap will add grip and prevent slippage!
Bra Hacks #4: Adding Support to Bralettes
We love bralettes but they don't boost our ladies very nicely. If you want extra support underneath your cute bralettes, wear a nude strapless bra underneath for added lift and comfort.

Bra Hacks #5: Band Too Short?
If the band of your bra is too small, make it longer with a bra back extender. They are inexpensive and a quick fix to this problem, especially because many brands don't make bands in large sizes.

Bra Hacks #6: Boob Sweat
It's August, which means that more than any other month of the year, we ladies are facing some serious boob sweat. To keep dry, try sticking a panty liner in your bra! Yes, it's silly, but yes, it works!

Bra Hacks #7: Mom Life
If you're a breastfeeding mom and are always losing your baby's pacifier, clip it to your nursing bra!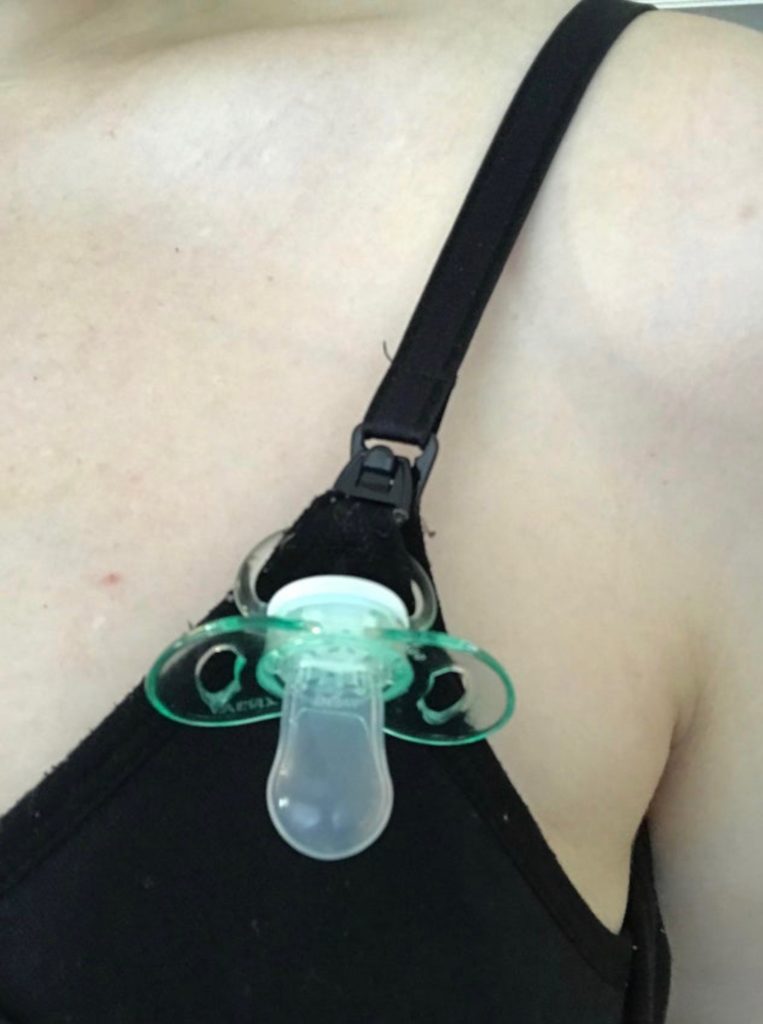 Bra Hacks #8: The Bend-and-Tuck
Did you know there is actually a correct way to put on a bra? First, put your arms through the straps and close it on the correct setting in the back. Next, lean over and let your breasts fall into the cups! Finally, use your hand to guide all of your breast tissue into the cup.

To make sure your bra fits you properly, be sure to check out our Ultimate Bra-Fitting Guide!

What are some of your favorite bra hacks? Let us know in the comments below!
Clarabeth is the community manager of Missfits. She is a fashion consultant and her work focuses on the intersection of fashion and technology, with emphases on sustainability and supply chain transparency. She holds a Masters degree in Fashion Studies from Parsons School of Design and Bachelors degrees in Business Studies and Education.