The bra is a fascinating object of study.

Depending on who you ask, it can represent femininity, functionality or oppression. In addition to being an everyday undergarment, it's also been used as a symbol of political protest, long before the days of Women's Marches and #FreeTheNipple.

But why protest with bras?

Perhaps more than any other garment, bras are heralded as an icon of femininity and womanhood – both of which encapsulate complex sociological issues. They have therefore been visible for decades as women have fought for freedom from gender-based expectations and rules, freedom from cultural discipline of our bodies, freedom from legal or political control over what we do with our bodies, our family, our career, and more.

Below, we've outlined a brief history of how bras have been used in protests around the world!

Early Protests: What to Wear by Elizabeth Stuart Phelps, 1873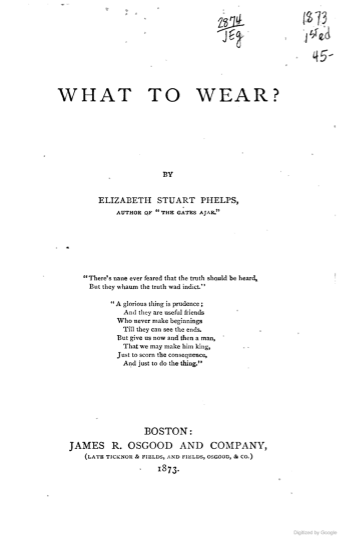 The earliest record we found of women's undergarments and politics is in feminist writer E.S. Phelps's 1873 book What to Wear, where she describes the burning of corsets as an act of liberation. We hear a lot of talk about bra burning and protests in the 1960s, but the idea was actually initiated in this text:
"So burn up the corsets! No, nor do you save the whalebones. You will never need whalebones again. Make a bonfire of the cruel steel that has lorded it over the contents of the abdomen and thorax so many thoughtless years, and heave a sigh of relief; for your 'emancipation,' I assure you, has from this moment begun. A certain sense of freedom follows this change."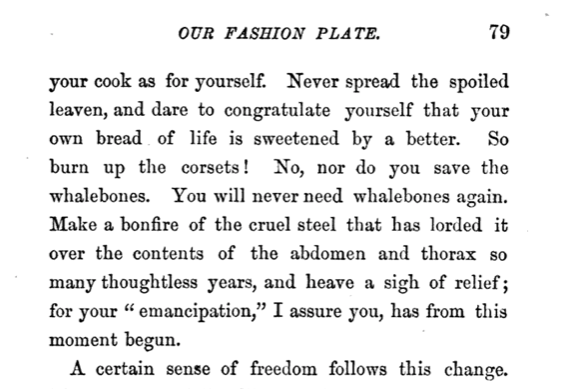 Miss America Protest, September 1968, New Jersey
It began with a letter. A former child star named Robin Morgan, on behalf of an organization called "The New York Radical Women" wrote a letter in August 1968 to the mayor of Atlantic City, asking for a permit to protest the Miss America Pageant. Her reasoning was that the Pageant "projects an image of women that many American women find unfortunate: the emphasis being on body rather than brains, on youth rather than maturity, and on commercialism rather than humanity."
The protest took place in September, and about 400 women showed up to the Atlantic City boardwalk. They handed out pamphlets, compared the pageant system to livestock auctions with the aid of real farm animals, and notably, tossed traditionally "feminine" products into a Freedom Trash Can.
The items included fake eyelashes, issues of Playboy, mops, high heels, and of course, bras.
According to the protestors, these items were "instruments of female torture" and did not have a place in a feminist society.
Notably, the women did not burn the bras, but the bra-burning feminist trope was born from this event. Following the protest, a New York Post article drew comparison between the Freedom Trash Can and protestors of the Vietnam War who used similar trash cans to burn their draft cards. The content was then misinterpreted and disseminated falsely through media outlets (see below).
In following years, bra-burning became a symbol of the feminist movement, but in fact, it originates from #fakenews.

The Girl in the Blue Bra, 2011, Egypt
During the Egyptian Revolution of 2011, an image was captured of a female protestor being abused by the Egyptian military during a sit-in near Cairo's Tahrir Square.
The woman was dressed in a hijab and a black abaya when she was seized by the police. As she was beaten in the square, her clothing tore and she was left unconscious wearing only her bright blue bra and jeans.
She was photographed this way and the image of the anonymous Girl in the Blue Bra became a symbol for anti-violence movements throughout Egypt. You can read more here (trigger warning: violence, military force).
Eurovision Protest, May 2019, Jerusalem
One of the most recent examples we have seen protests starring bras was in May of this year.
The popular European singing contest EuroVision held its finals in Tel Aviv, Israel in May. While the final was not set to air until after sunset on Saturday evening, which is the end of Shabbat (the Jewish day of rest), there were many rehearsals and preparations taking place throughout the city to prepare for the taping.
Ultra-Orthodox Jews protested this violation of Shabbat by stopping traffic, blocking roads, and attacking officers who tried to intervene.
A group of women saw the commotion and stripped to their bras in the middle of the demonstration. The protestors, religiously banned from looking at strangers in their undergarments, dispersed quickly, thus ending the demonstration.
Protest Against Sexism, June 2019, Switzerland
Earlier this month, demonstrators of all genders gathered across Switzerland to promote workplace equality, fair pay, equal rights, and longer paternity leave.
Across the nation, protestors left work at 3:24pm (the time of day when women should stop working to earn, proportionally, as much as men in a day), flooded the streets with signs, and burned bras.
The protest was similar in nature to the 1991 protests, which pressured the Swiss government to legally enforce gender equality.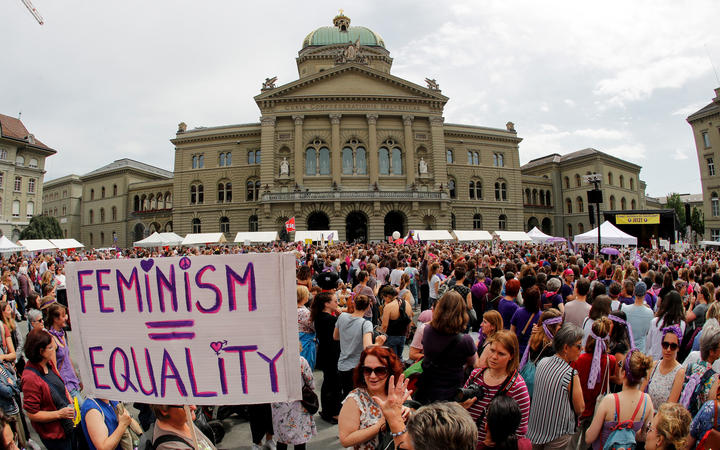 What do bras symbolize for you? Do you think they are an effective tool of protest? Let us know in the comments below!
Check out more of our blog posts about bra history and bra fit, then head over to our Fit Quiz to learn more about your own bra fit!
Clarabeth is the community manager of Missfits. She is a fashion consultant and her work focuses on the intersection of fashion and technology, with emphases on sustainability and supply chain transparency. She holds a Masters degree in Fashion Studies from Parsons School of Design and Bachelors degrees in Business Studies and Education.