Finding a good bra is like finding a good relationship; it comforts you, supports you, and you will do whatever it takes to make it last forever. On average, we keep our bras for three years, so it's possible that some of your bras have outlasted one or multiple partners.

It's rare that we find a bra that fits us perfectly, so when we do, how do we ensure that it lives its longest life possible? Keep reading to learn our 7 hacks that every woman should know about bra care.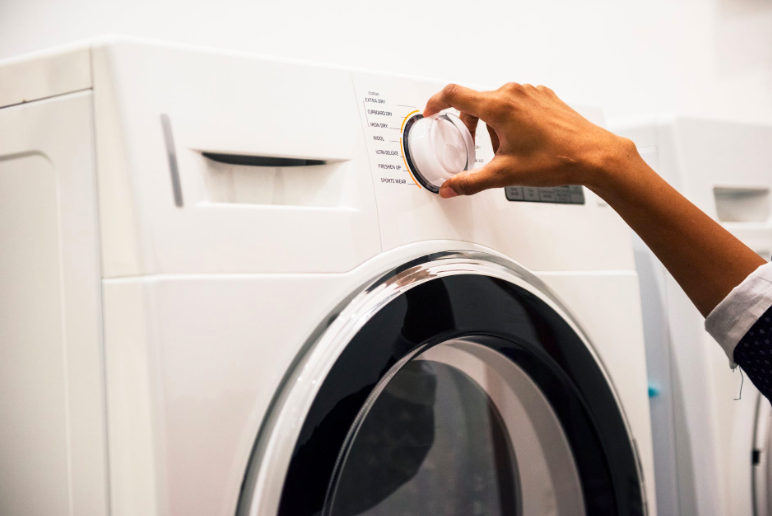 Bra Care Hack #1: Wash every three wears (or so)
Let's start with wear. If you're like us, you want to wear your favorite bra every day and wash it during quick mid-week loads. We recommend washing your bra (about) every three wears, to optimize its life while still staying fresh.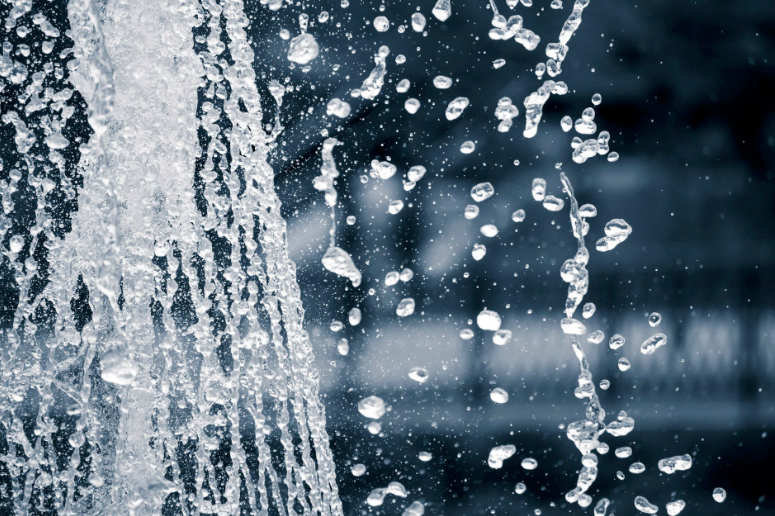 Bra Care Hack #2: Wash in cold water
Hot water will stretch out the elastic of your bra band quicker, so we recommend washing with cold water. The hottest you should wash is 30°C (90° F).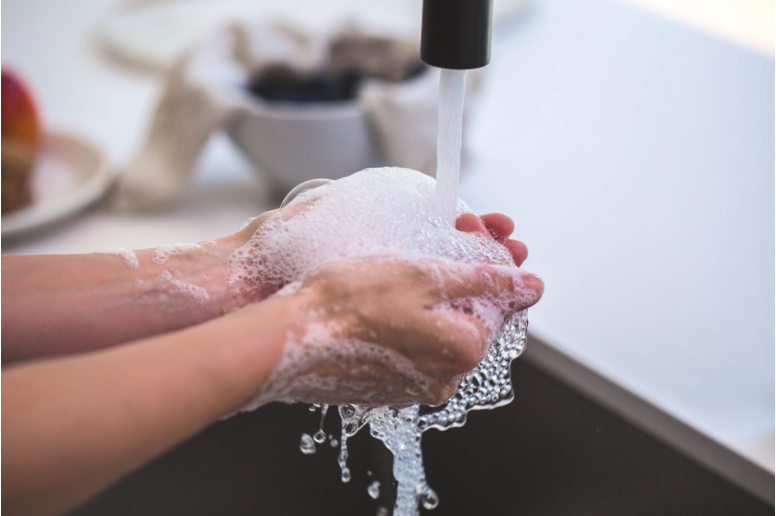 Bra Care Hack #3: Use a delicate cycle (or hand wash!)
The hard agitation of a normal cycle will wear down the fibers in your bra. If you can, hand-washing your bras is the best option to preserve their life. If you're busy and hand-washing is a #goal but not an option, a delicate cycle is fine.
Pro tip: fasten your bra before you wash it. This will prevent the hooked closures from grabbing onto anything else in the load. If you have one, wash your bra in a specialized lingerie laundry bag.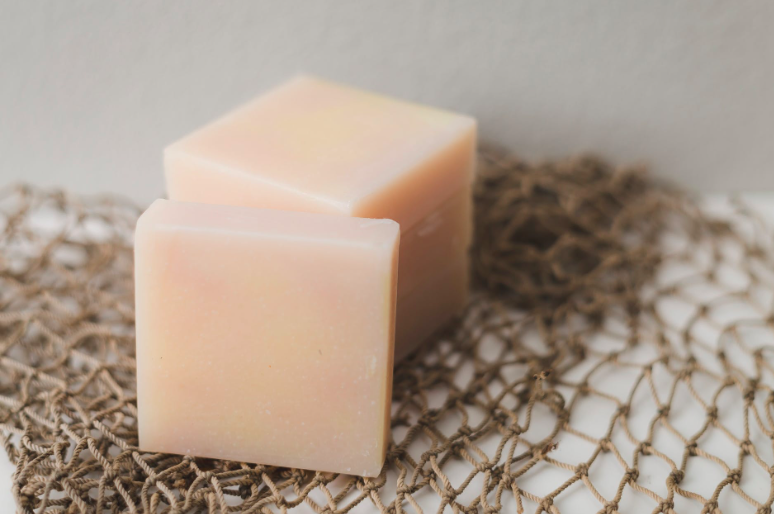 Bra Care Hack #4: Use mild detergent
Bras are made from delicate fabrics, so try and wash with a mild detergent. Use one without bleach, as it breaks down the underwire and fabric. If you don't have a mild detergent, use a detergent meant for colored clothes, even if your bras are white. That way you can ensure that you won't bleach your bra.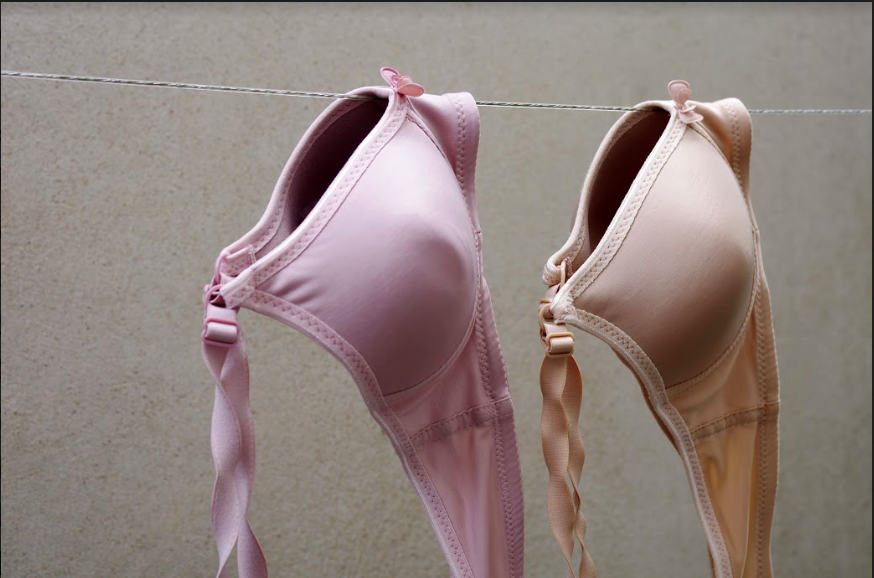 Bra Care Hack #5: NO DRYER
The heat from your dryer will kill the elastic of your bra. Always air-dry your bras, and adjust the wire and cups back into their original shapes before you dry them. Lay the bras flat to dry, as hanging can stretch out the straps. If you don't have space to lay it flat, you can hang the bra over the center gore (between the cups), so it is folded in half.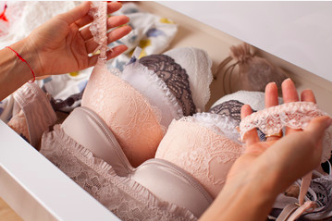 Bra Care Hack #6: Store your bras flat
Never fold or hang your bras to store them. They will retain their shape the most if they are stored flat and stacked on top of each other.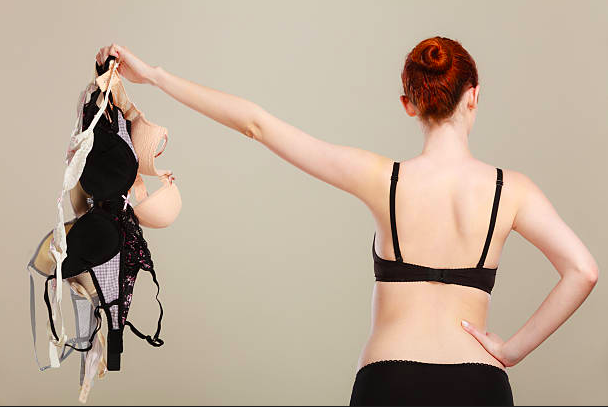 Bra Care Hack #7: Rotate through your favorites
Our last preservation tip is to rotate your bra everyday. This gives each bra a chance to "rest" in between wears, so the elastic and padding can return to their original shape.

These are our 7 best tips to ensure that your bras live long, happy lives!

We want to know: what is your bra care routine? Leave us a comment down below!

While you're here, be sure to check out our Fit Quiz, which will help you identify which bras are best for your boob shape.
Clarabeth is the community manager of Missfits. She is a fashion consultant and her work focuses on the intersection of fashion and technology, with emphases on sustainability and supply chain transparency. She holds a Masters degree in Fashion Studies from Parsons School of Design and Bachelors degrees in Business Studies and Education.