Welcome to our new blog series: a monthly roundup of What We Loved!

In June, we saw a plethora of encouraging launches, ideas, and movements that support women all over the world.

What did you love this month? Be sure to leave us a comment below!

1. Inclusivity in the Beauty Industry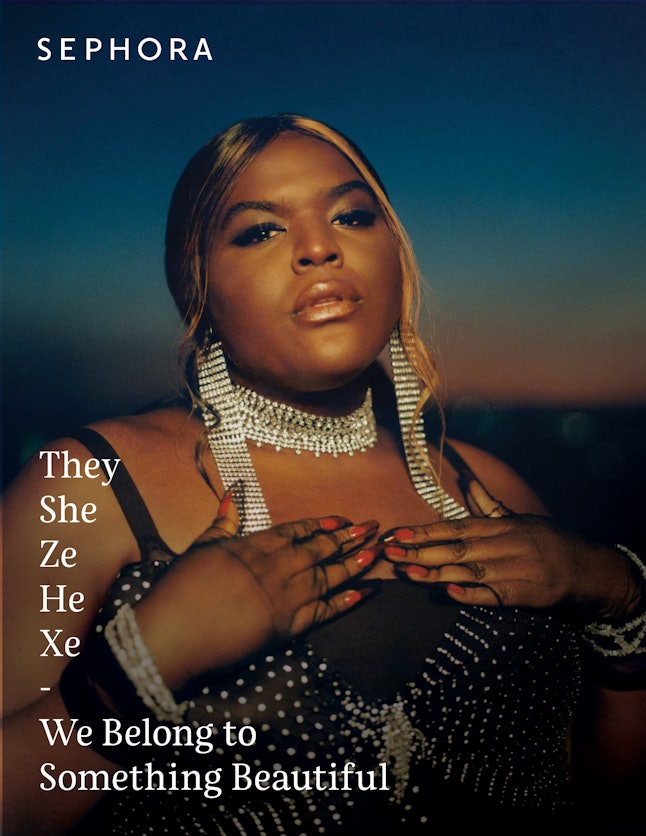 Cosmetic brands have been championing diversity lately, which is a win for everyone.
In June, Pat McGrath launched her first foundation, which is offered in 36 different shades that range from Light to Deep. Urban Decay also launched a foundation collection, with 50 different shades. Here's hoping that these initiatives will inspire other brands to follow suit!
Sephora launched their Identify As We campaign, which features transgender, non-binary, and genderfulid individuals in their advertisements. It follows last month's "We Belong to Something Beautiful" ad campaign, and is an effort to reach marginalized communities and reconstruct idealized standards of beauty.
2. New Swimwear Sizing

This month we discovered Kitty and Vibe swimwear, which is based on a unique sizing system that incorporates hip and butt sizes. Women have raved that they have finally found swimsuits that fit! No more diaper butt, hallelujah.
3. Pride
Happy Pride Month! While some argue that Pride campaigns are profit-driven capitalist schemes, we are encouraged by the celebration of all forms of love.
Americans saw a big push for the Equality Act, which will garuntee protection from discrimination for members of the LGBTQIA+ community. Tinder jumped on board and is donating money through their #RightToLove campaign, and Taylor Swift urged the US Senate to pass the bill with her star-studded music video You Need to Calm Down. The number of elected officials in America who identify as LGBTQIA+ has risen since last year, Mastercard is allowing transgender individuals to use their chosen name on their debit and credit cards, and brands like Morphe and American Apparel launched collections that donate 100% of proceeds to LGBTQIA+ causes.

4. Women-Led Protests
Women around the world demanded equality this month. Swiss women protested equality in the workplace (you can read more on our blog here!) by burning bras and staging walk-outs. Israeli women dispersed violent protestors by stripping down to their bras in the middle of busy streets. And Japanese women (18,000 of them!) petitioned to remove regulations that require women to wear high heels in the workplace. Who run the world?

5. The World Cup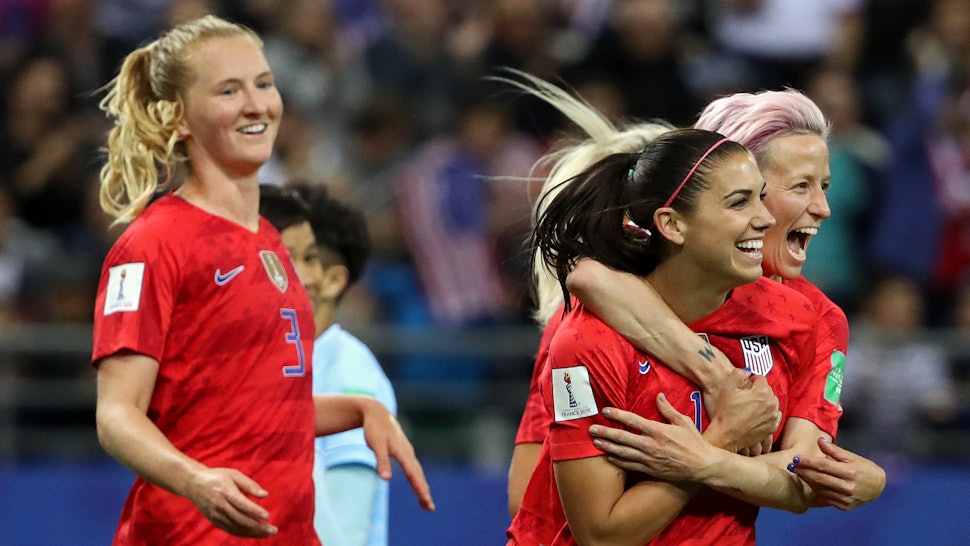 June launched the kickoff of the 2019 FIFA Women's World Cup, held this year in stadiums around France. Women from all over the world fought hard, including Team USA, who broke the record for the largest margin of a win in a World Cup game after they defeated Team Thailand 13-0.

6. Female Artists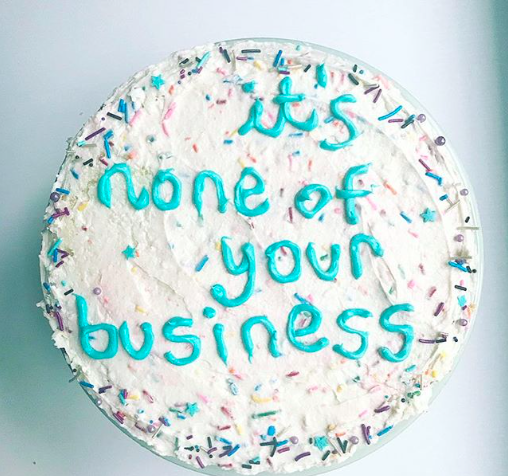 This isn't exclusive to June, because we always love female artists, but this month in particular we've been loving the wonderfully political homemade cakes by The Sweet Feminist and the empowering illustrations by Alison Rachel's Recipes For Self Love.

7. Lingerie Brands Promoting Body Positivity
Thank you to brands who depict real women in their marketing campaigns! This month we loved the inclusivity of model casting in JBC Lingerie, Hopeless Lingerie, FLUX Undies (that are period-proof!), and Aerie. Special shoutout to Nike, who advertised sports bras on plus-size mannequins in their London store!

Thanks for another great month, Missfits fam. See you in July!
Clarabeth is the community manager of Missfits. She is a fashion consultant and her work focuses on the intersection of fashion and technology, with emphases on sustainability and supply chain transparency. She holds a Masters degree in Fashion Studies from Parsons School of Design and Bachelors degrees in Business Studies and Education.